Armed with a creative brief, supplied moodboards and their objectives, I re-wrote the homepage and seven major landing pages. I created a voice for Sked Social that bubbles with enthusiasm, confidence and a healthy dollop of fun.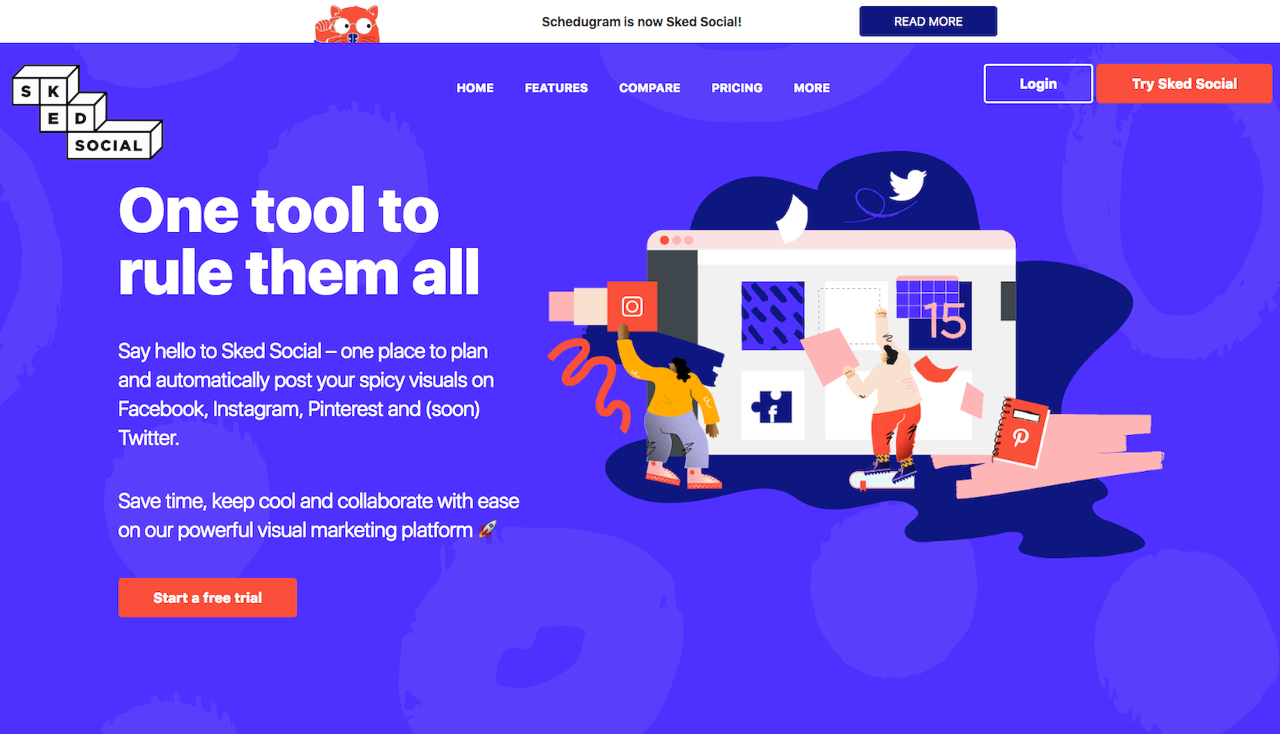 Homepage header
More than a name change and design refresh, this rebrand was a chance to signal boost an expanded product offering. No longer just for Instagram, the headlines and supporting copy position Sked Social as a one-and-done tool for social media marketers. The voice throughout is lively yet empathetic to show that the lights are indeed 'on' in the people behind the product.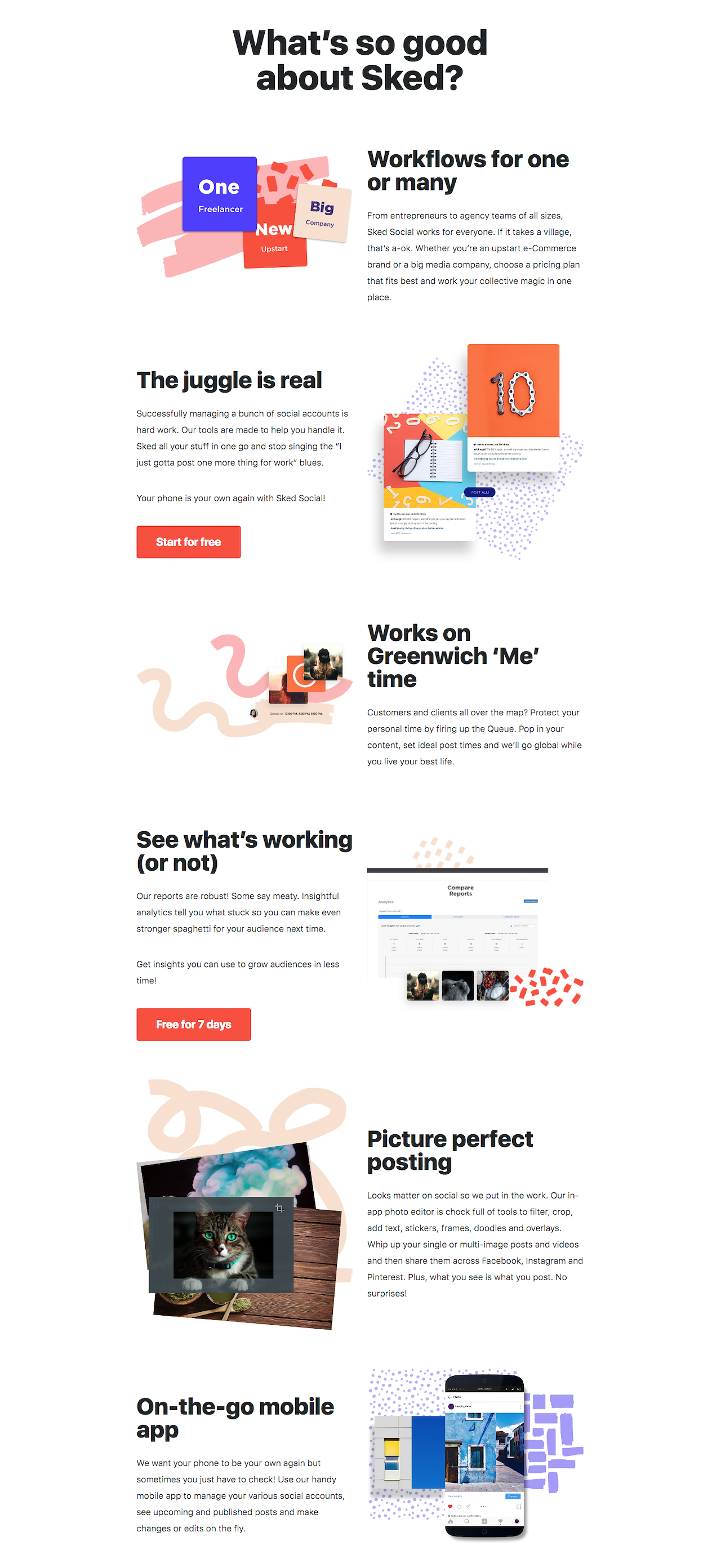 Homepage key benefits copy
I enjoyed that the team rarely balked at the sillier copy bits. A company with proven experience and a base of loyal customers has room to loosen up and they were okay with being weird. I wanted to speak to social media marketers in words they know and trust without being a jargon-y sales robot. Beep boop.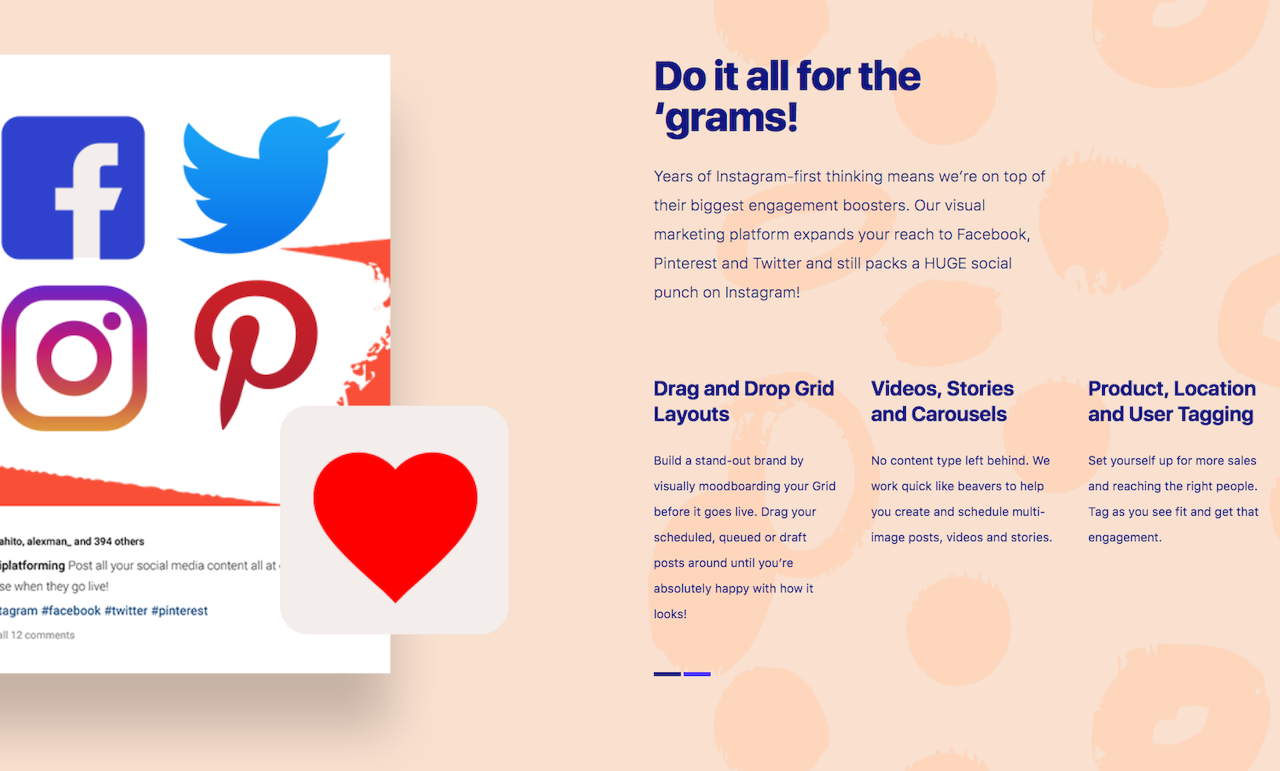 Homepage Instagram tools spotlight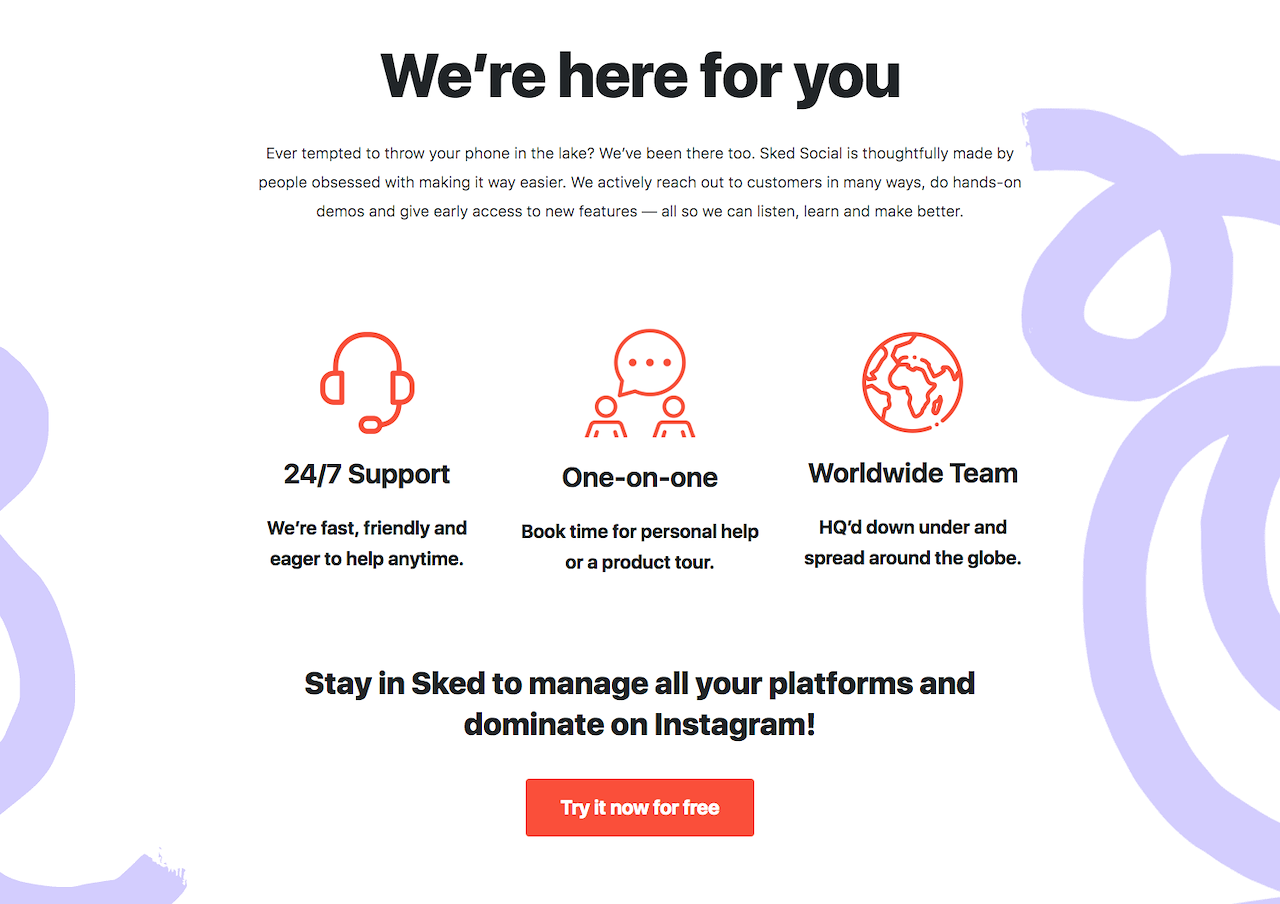 Homepage customer focus copy
"Angela brings copywriting to the next level. Her words are sharp and witty and her overall writing style is fresh but still shaped by years of experience. She's given voice to our brand in ways we couldn't imagine and improved our conversions on the way too. And finally, her work is timely, communication impeccable and I truly enjoyed working with her."
– Dunja Lazić, Head of Marketing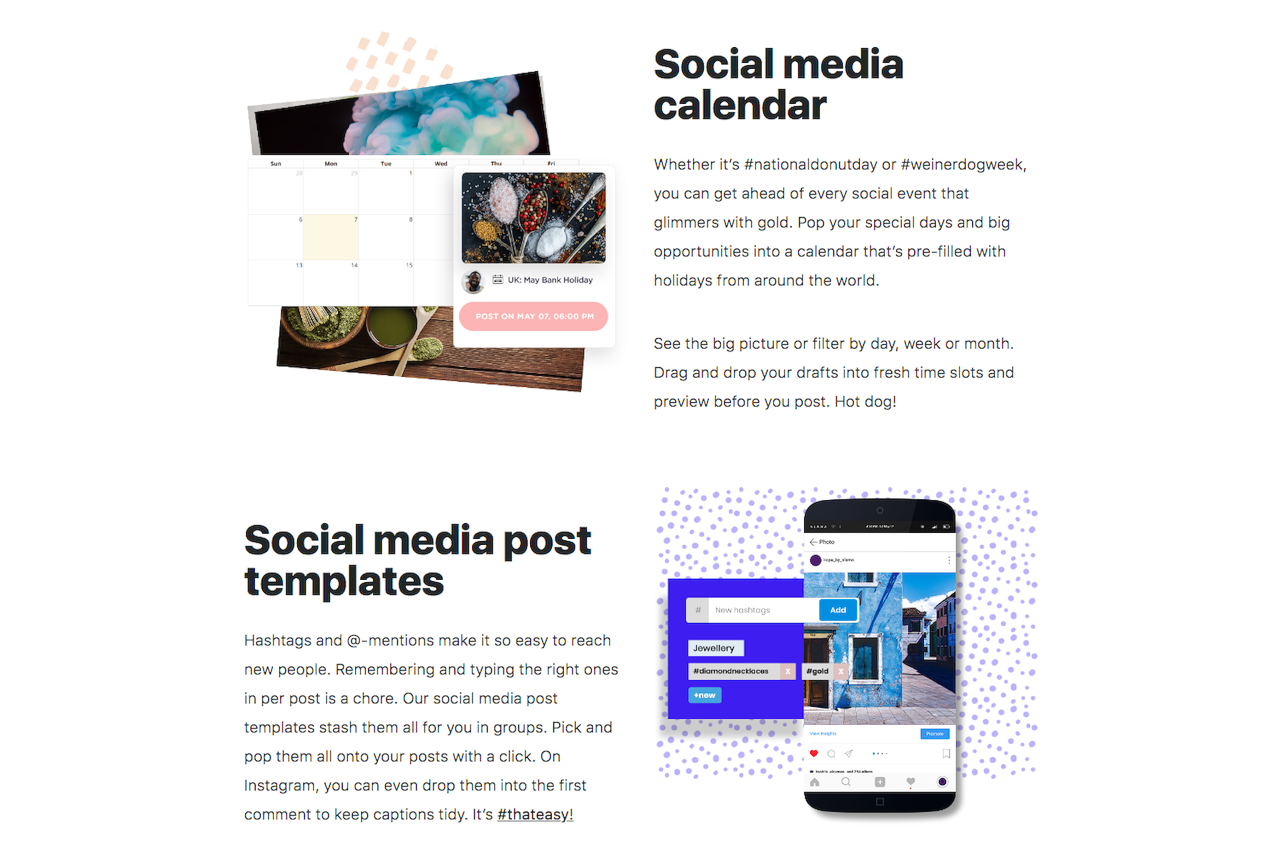 Features page copy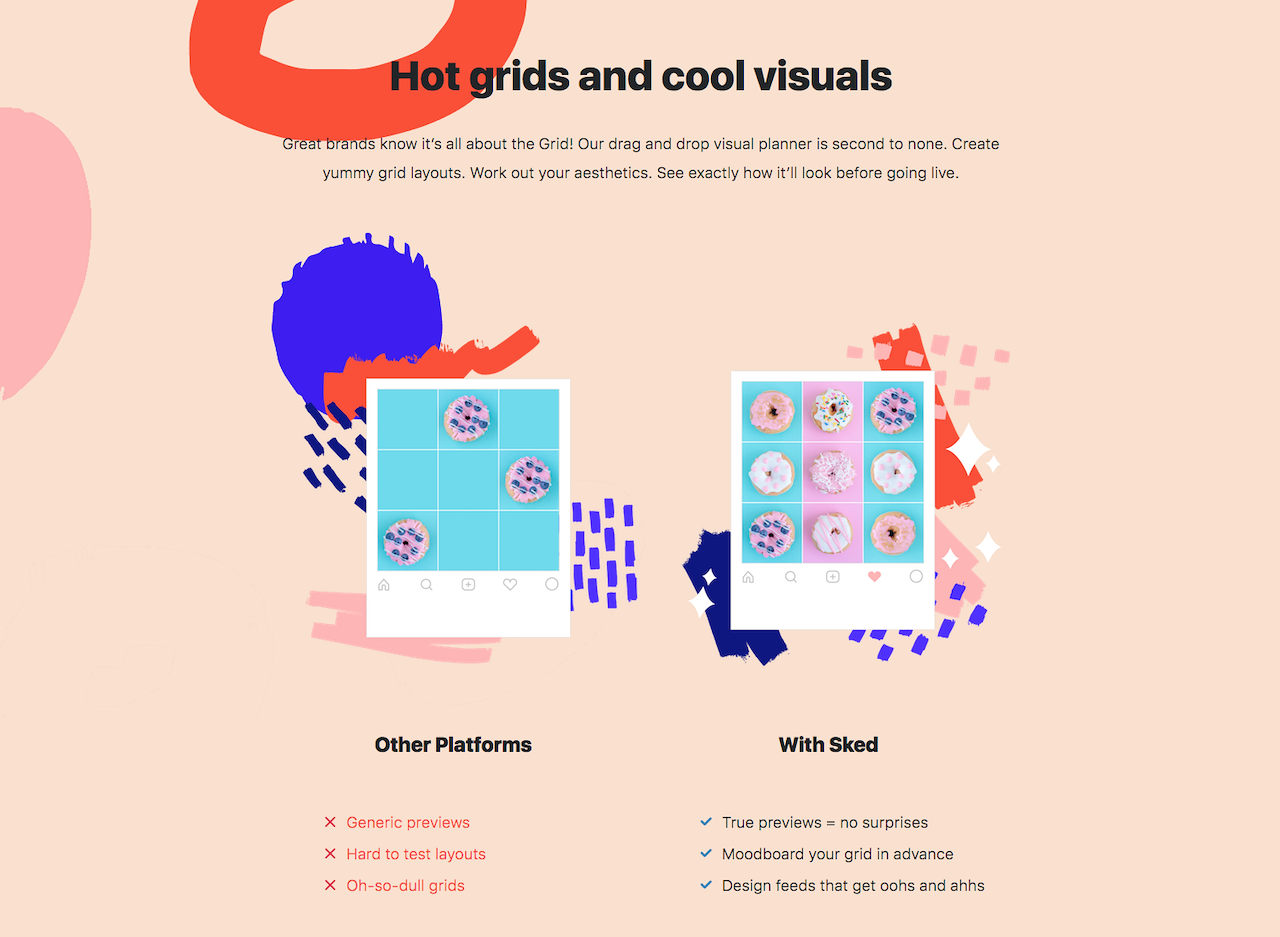 Compare page copy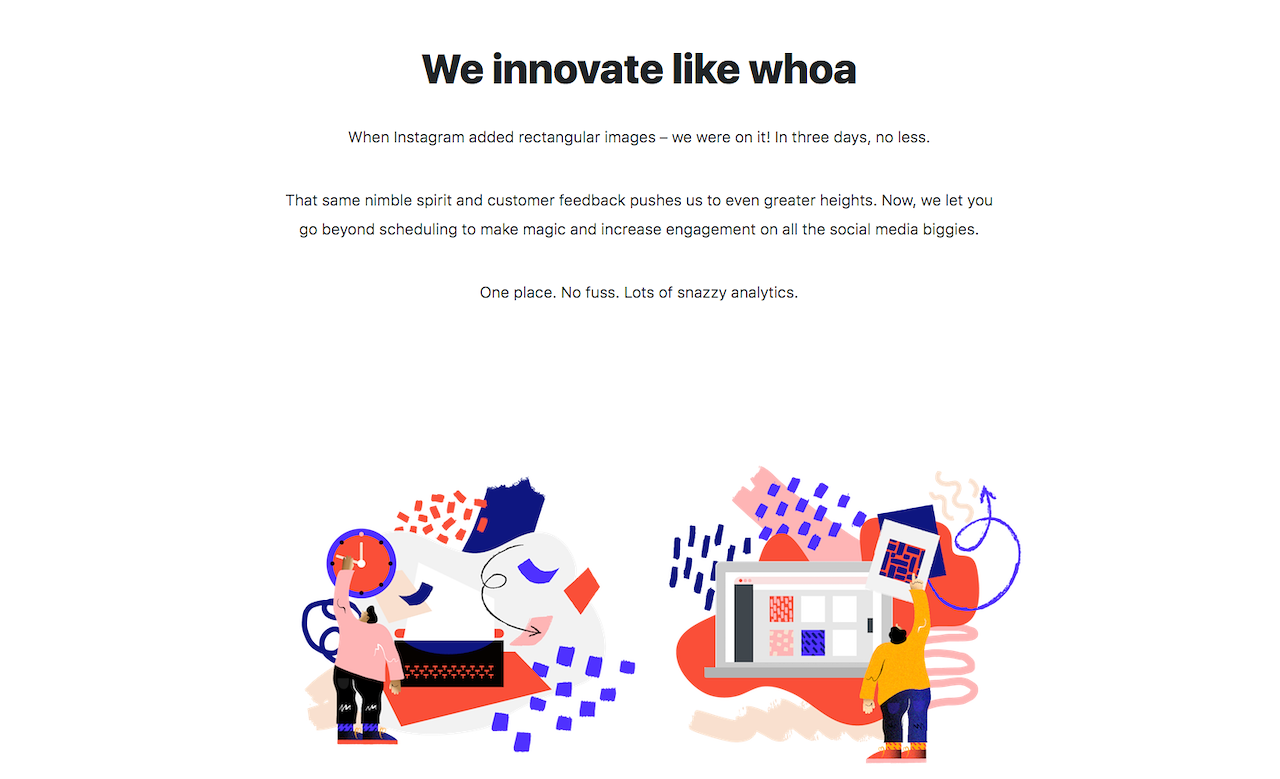 Compare page copy
Overall, this was a fingies crossed that I get it right project as the timelines were tight. In addition to the voice, they were shipping a new name, logo, mascot, design aesthetic and platform upgrades in a whirlwind of rebranding activity. I'm thrilled that the team was happy with my copy work and that their signup conversions are up significantly since their relaunch in December 2018. Yay!